a pioneering rewilding, relational conservationism project in Central Virginia that explores relationship.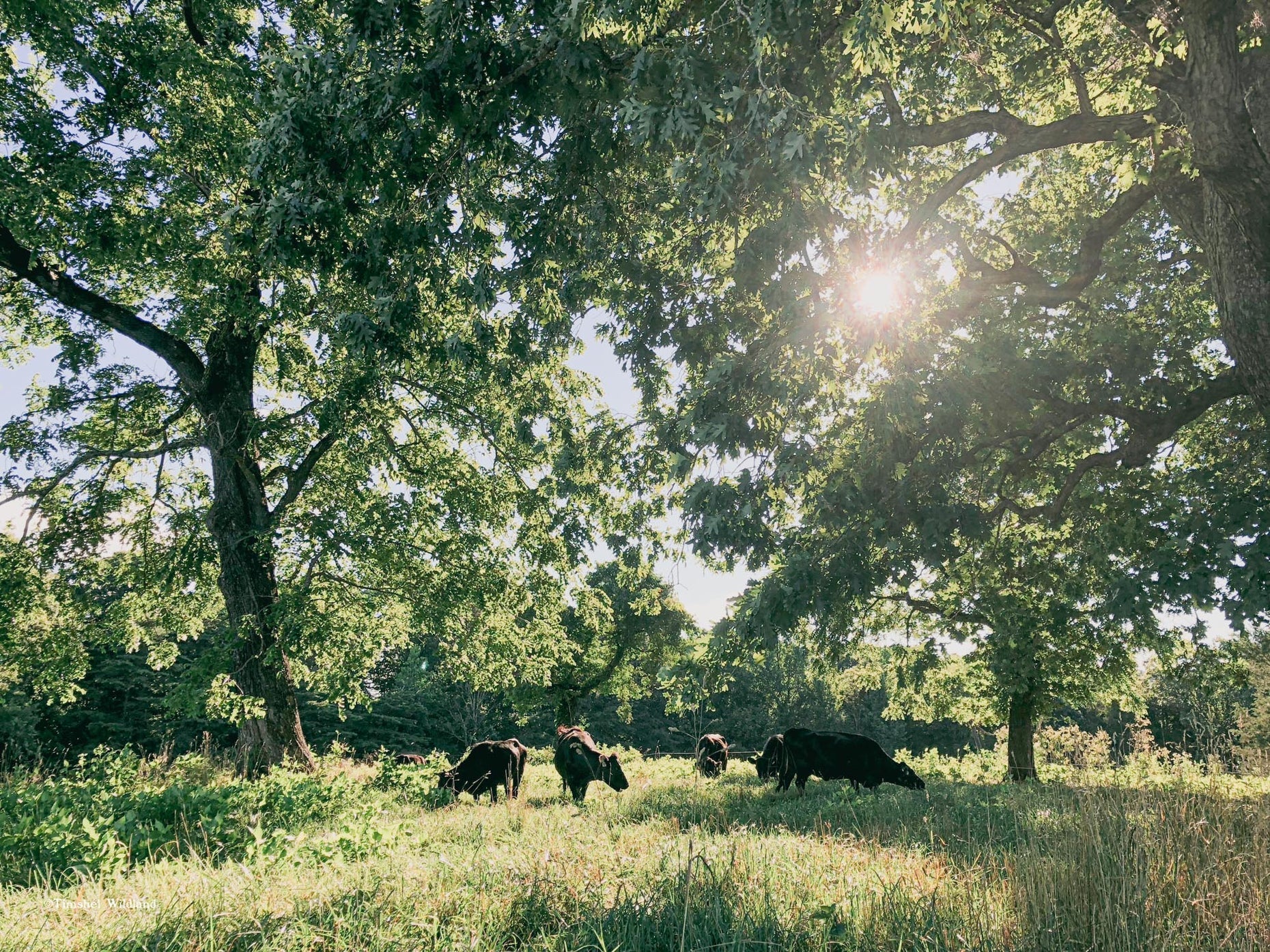 This is natural meats. Period.
No feedlots. No antibiotics. No hormones. No grains. No preservatives. No herbicides. No pesticides. No covercrops. No castration. No family separations. No plastic. Free to roam hundreds of acres at a time. Only nature... only pasture and forests from birth through life to death.
About the Wildland
Rewilding In Action
We are relearning what it means to be human.
A paradigm-shattering and place-centric context—that, to harvest, we must first become.
Timshel Wildland is a 400-acre regenerative, process-led, and relational conservation wildland located south of Charlottesville, Virginia and in the heart of Central Virginia. Since 2017, the land – once a horse farm turned degenerative commercial cattle farm turned timbered clear cut– has been devoted to a pioneering wilding project.
Have Questions?
The Wildland today occupies the ancient, modern, and future home of the Siouan Indians of the Monacan Nation. Together, we can fight indigenous erasure.
Relational Conservationism