Grass-Fed and Finished Ground Pork
This is the product description
01
Richly Flavorful
Our grass and forest-fed beef, pork, lamb, and goat is hand harvested and cut by local and skilled artisans and dry aged for atleasttwo weeks. Free to roam and forage rich polycultures of native grasslands and ancient forests, our rewilding provisions contains a depth of flavor that pleases even the most pickiest eaters!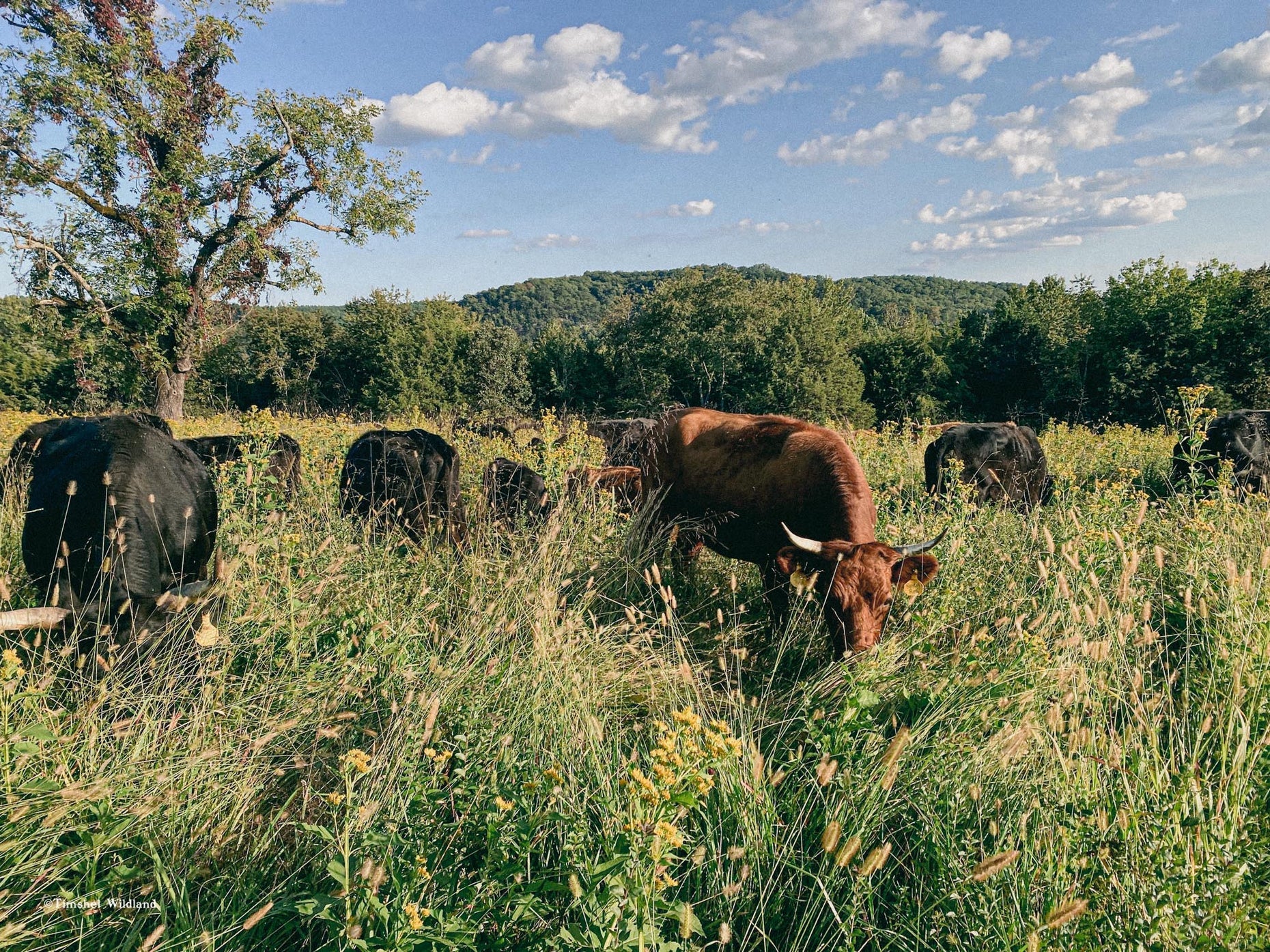 02
Deeply Nourishing
Our rewilding beef, pork, lamb, and goat is 100% field-born, fed, and finished and contains high levels of CLAs (conjugated linoleic acid), a cancer-fighting polyunsaturated fatty acid. It also contains high levels of heart disease-fighting antioxidants (vitamin E and A, for instance) and phytochemicals, boasting 5x more Omega-3's than grain-finished beef. 
03
Verified HEalthy
We do more than hope that our provisions are healthy. We prove it! The Wildland's landscape has undergone years of rigorous testing and landscape monitoring to prove and substantiate the healing status of the land, its soils, and our many four and two legged cousins. Over the past 7 years, mountain lions, black bear, coyotes, river otters, white-tailed deer, bald eagles, great blue herons, and so many more have migrated and found homes within the Wildland. Our pastures have increased in vegetative diversity 20x (from 5 species to over 90). We are building soil, increasing biodiversity, sequestering carbon, increasing the water-holding capacity of the soil, etc.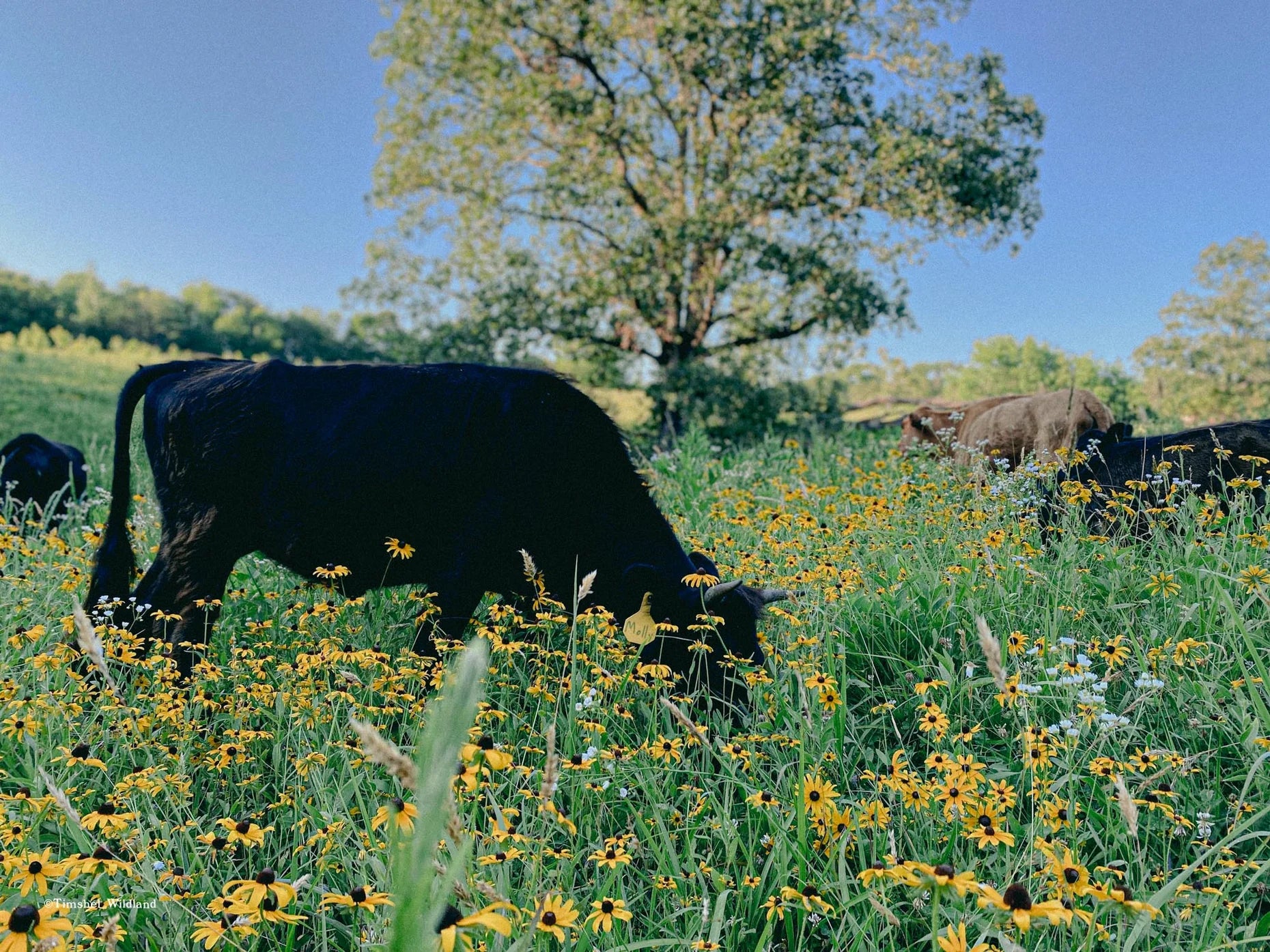 No feedlots. No antibiotics. No hormones. No grains. No preservatives. No herbicides. No pesticides. No cover crops. No castration. No family separations. No plastic. Free to roam hundreds of acres at a time.
Only nature... only pasture and forests from birth through life to death.